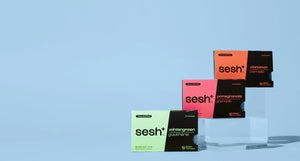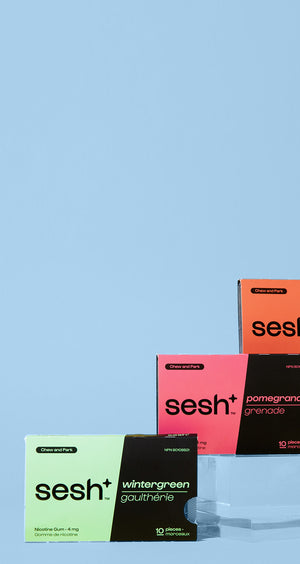 Don't Stress it. Sesh it.
Premium nicotine alternatives.
Take control of your cravings today.
What is Sesh?
We are the no-nonsense, no-judgment, no-compromise solution. Great taste, great ingredients, and great quality make for an even greater you. You are more than your cravings, let's discover who you are without them.
Our Story
What makes Sesh different?
With consumers at the core, we focused on pairing the ever evolving needs of Canadians with modern food sciences to match taste with function, and feel with flavour. All wrapped up in a discrete package that throws stigma out the window and makes You feel like you can finally get control of your cravings, with something that matches your taste and style.
Why Sesh?

Texture
Non chalky, feels like real gum, holds its own

Flavours
Uncompromising, highest quality, premium

Packaging
Stigma free modern design
"This changed my life." 
Max's story: "I started this company to address the need that I had and build a community that I sought after, I want to help better people's lives."
Subscribe and save!
Nicotine in the nic-of-time. Join our monthly subscription to receive Sesh delivered to your doorstep.
Save 10% off your subscription
Subscribe Now